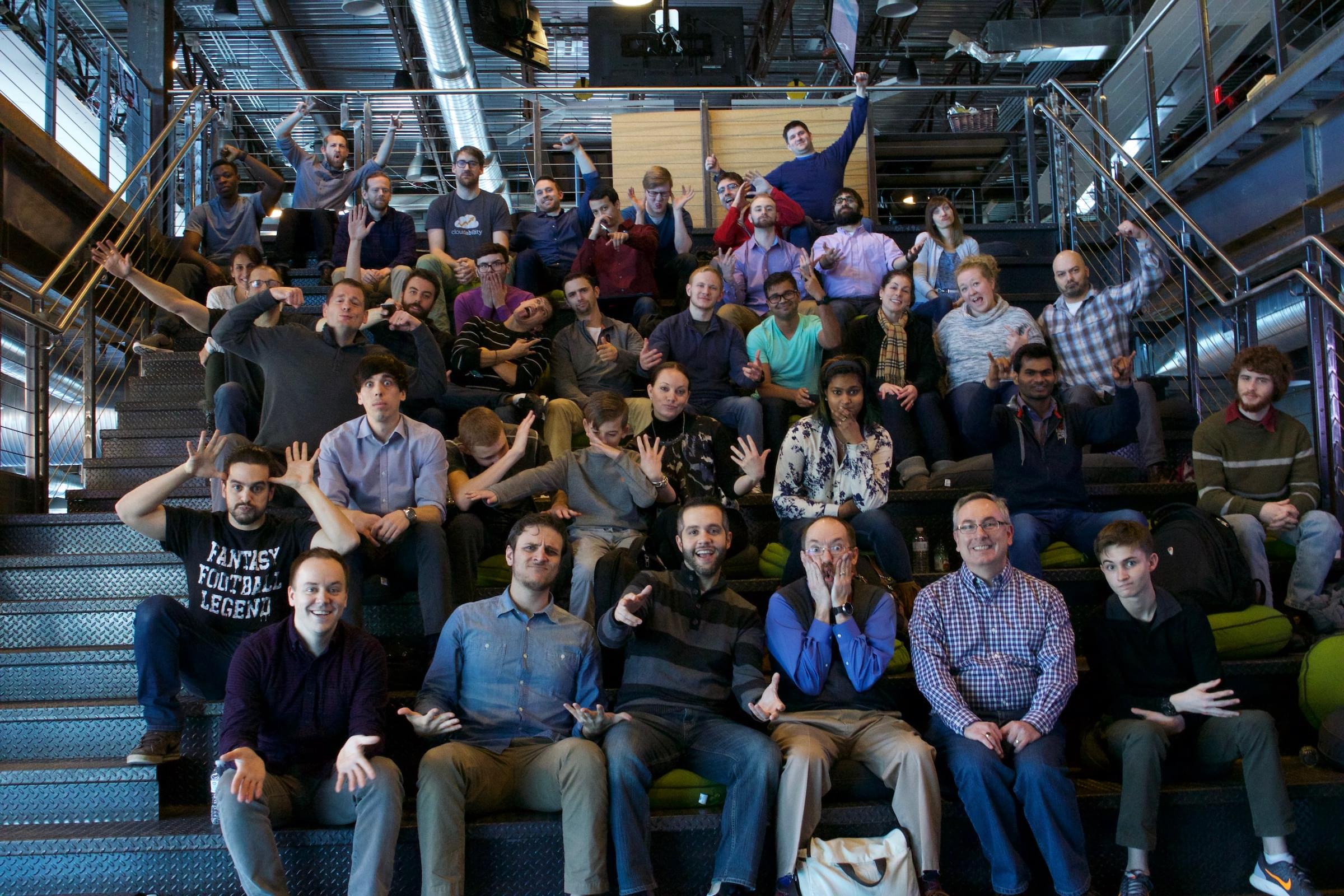 Some of the employees at Jahnel Group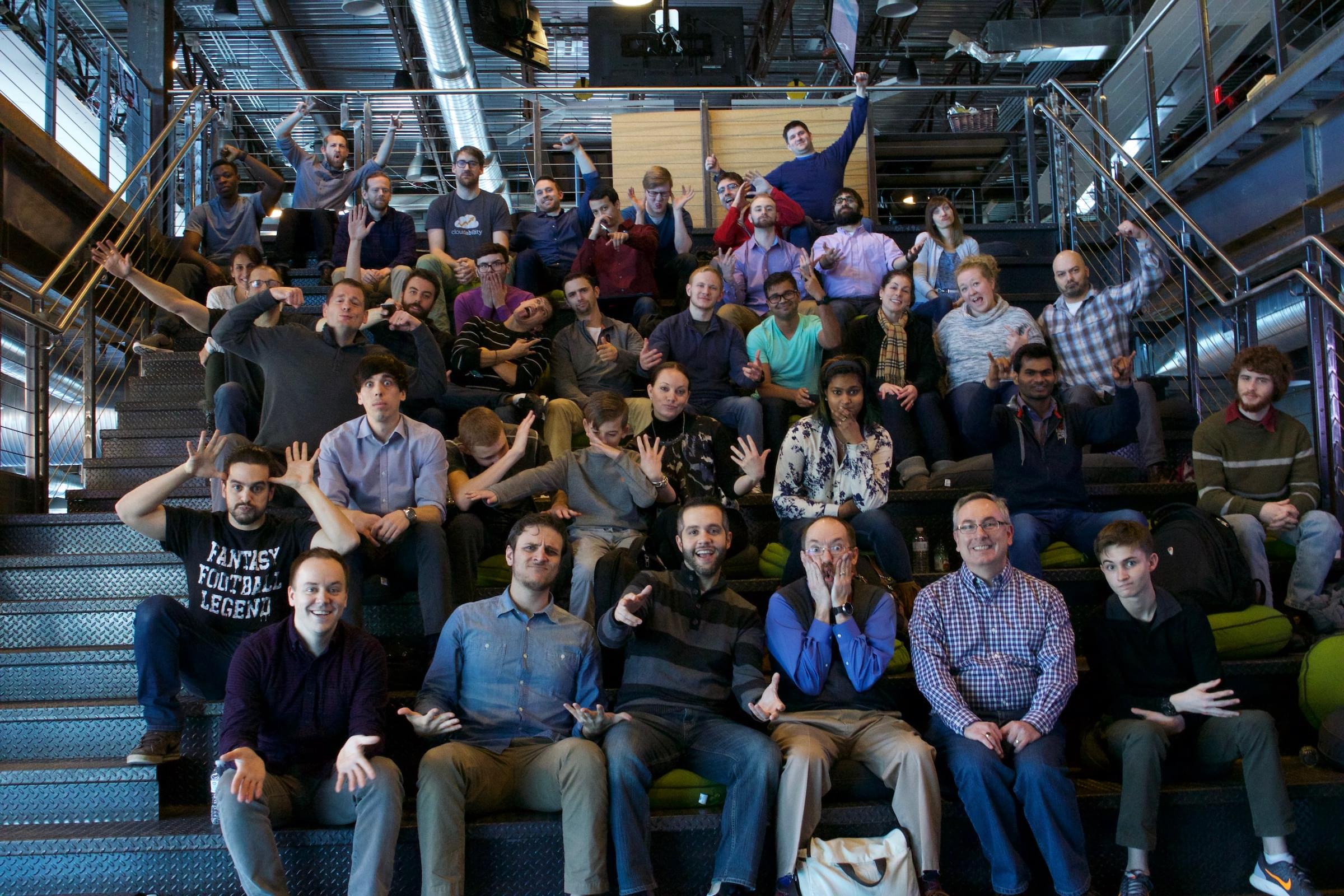 Finish the thought: The best part about working here is:
The culture. We have recurring special events at Jahnel Group including Friday beer club, birthday happy hours and the lunch time learning series. We attend a code camp in Burlington, Vermont, each year as well as an annual trip to a client open mic night in Frenchtown, New Jersey, when employees test their musical abilities on stage. We also have an office challenge of doing 1 million push ups in the office. We just surpassed 630,000.
Does your company have a cool office space?
Absolutely. Our headquarters is in the historic Stockade District, featuring shared office space and most importantly — an onsite keg.
What perks does your company offer employees?
All full-time employees, including new hires, get 10 paid federal holidays plus they receive 20 days off per year to use as they see fit. (We do not differentiate between sick, personal or vacation time). Unused time is bought back by the company at the end of the year. We offer high-end health and dental insurance plans as well as an option to receive a stipend if you have your own insurance option. Our 401(k) plan offers a 3 percent match regardless of employee contribution. We also have an aggressive profit-sharing program. Employees are allowed flex time to accommodate their personal schedule and work from home is available when needed. We periodically award the "Beast of the Moment" trophy, which includes a bonus for effort above and beyond the norm.